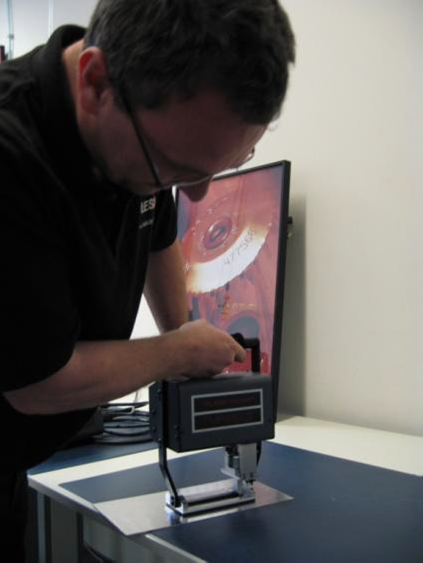 Due to increasing demand and volumes Aerometallic have added a Telesis Heavy Duty TMP4500E Marking System to our range of capabilities of Customer services.
This will reduce part marking time and produce a more uniform and ledgible part marking option for our Customers.
It is fully programmable and is suitable for our full range of cut parts in bar, billets, forgings, sheet and tube.
If you have any further questions please do not hesitate to contact a member of our team.